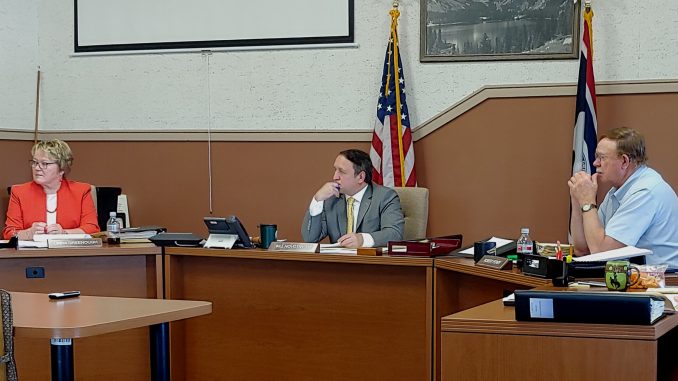 A number of board positions were filled by the Johnson County Commission during their Tuesday meeting.
Three people submitted letters of interest to serve on the Harold Jarrard Park Board, and the commission appointed Deb Hepp and Trish Cash to serve three-year terms on the board.
Sabina Damone and Craig Cope submitted letters of interest and were appointed to serve three-year terms on the Jim Gatchell Museum Board.
Four letters of interest were submitted for one opening on the Johnson County Library Board, and Pitchy Gammon was appointed by the commission to a three-year term.