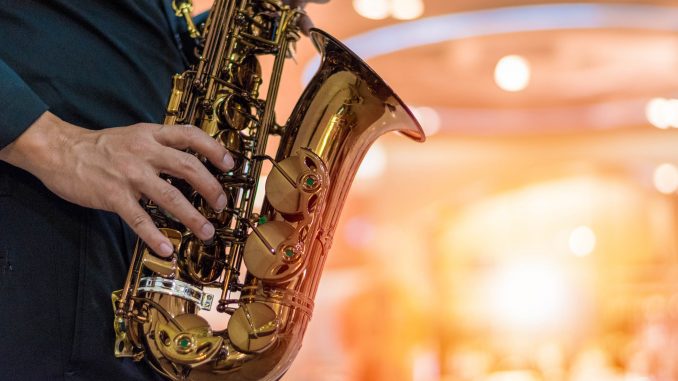 The Eric Richards Big Band will present a free weekend of concert jazz and big band dancing.
This two-day event is supported by the John B. and Dorothy D. Duncan Foundation in collaboration with the Sheridan College Foundation.
The band is led by composer, arranger, trombonist and Director of Bands and Jazz Studies at Sheridan College Eric Richards and is comprised of some of the finest musician-educators in Wyoming, Montana, Colorado, and Washington.
While appearing on Sheridan Media's Public Pulse, Richards told listeners a little about The Eric Richards Big Band.
According to Richards, the band is excited to collaborate with Wyoming's own Alycia Duprey as their Guest Vocal Soloist. Duprey is well known throughout the region as a world-class vocalist and violinist in jazz, classical, and crossover music. As part of her set, she'll be presenting the Sheridan premiere of her song "One True Love". You may experience more of Alycia's music at www.alyciaduprey.com. Sheridan musicians performing in this concert are Dave Knutson and Diane Knutson on the trumpet, Max Marquis on the saxophone and Eric Richards and Erin Schanzenbach on the trombone.
With so many gifted musicians, the concert will feature original music as well as classic favorites.
The two day event will begin Friday, July 30, 7 p.m. at the Kinnison Concert Hall, Whitney Center For The Arts, on the Sheridan College.
It will continue the following day Saturday, July 31, 7 p.m. with MOONLIGHT SWING! Outdoor Big Band Dance in the Whitney Commons Park GAZEBO in downtown Sheridan.
Both events are free and open to the public.