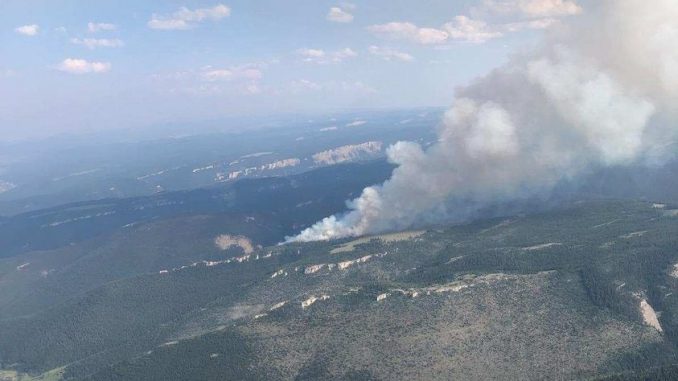 Continuous fuels and steep terrain have obstacles for fire crews that are trying to suppress the Crater Ridge Ridge in North-Central Wyoming.
As of about 11am on Monday, July 19th, a type 2 management team has taken over battling the Crater Ridge Fire, which is approximately 30 miles east-northeast of Lovell and less than 10 miles south of the Wyoming-Montana border.
The fire has burned an estimated 200 acres with no containment, thus far.
Crews are scouting the area to find ways to get to the fire to contain it.
It is anticipated that the fire will be active in the Cub Creek area and along Crater Ridge, with growth expected uphill to the south and up-drainage to the west in Cub Creek, as well as westward growth around Crater Ridge.
Donations are not needed at this time.