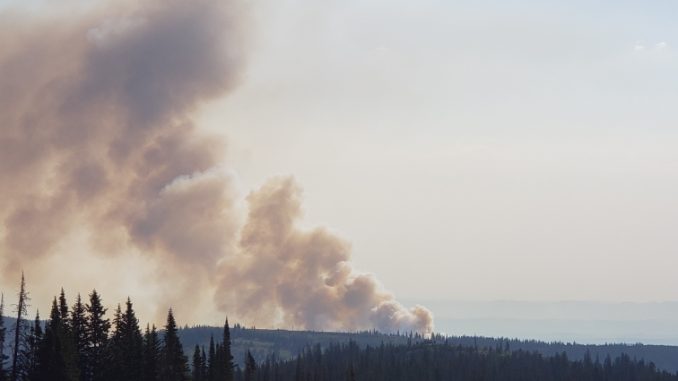 Fire officials on the Bighorn National Forest are battling a 200-plus acre fire in the far northwestern portion of the Medicine Wheel Ranger District. 
The fire is suspected to be lightning caused and is burning in heavy timber in a remote, rugged area. 
Local resources responded July 17th, and a Type 2 team has been ordered and will be on site the evening of July 18th. 
Campers are being evacuated and an area closure is in effect July 18th at 11:00am.
For your and firefighter safety, please do not enter the area closure or any of the restricted roads and trails.