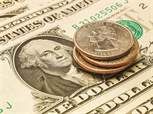 The topic of raising the salary of the members of the Sheridan City Council was addressed at a council study session Monday night. Councilman Aaron Linden said it has been a couple of decades since the Council had an increase in pay.


Linden provided some numbers as to how an increase would impact the City's budget.


The Council agreed to continue to gather information and data on the issue before officially considering a pay increase at a business meeting. If the sitting Council were to enact a pay raise, it would not go into effect until after the next election, as the increase would only apply to newly elected councilors.