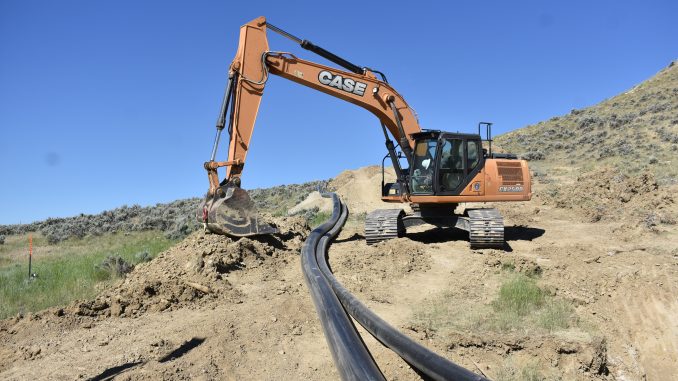 New Water Lines to replace the old iron pipes for Clearmont's Water System
"Water is the livelihood of everything," Clearmont Mayor Rohrer told the State Lands and Investment Board, (SLIB) on a zoom meeting of the board on June 10 at Town Hall. The meeting was to request emergency grant funding to replace the Clearmont water transmission system.
Clearmont's iron water transmission pipes are a half-century old, and on June 3 the main line between the pump house and the water storage tank suffered a blowout. The line was then replaced, re-pressured, only to blow out again.
In the emergency meeting, SLIB moved to approve an emergency fund grant of $450,000, $50,000 less than the town had originally asked for, to repair the water mains.
Chris Schock, former mayor, said there was about "150 to 190 gallons of water in the tank, but that Clearmont is under water restrictions. If there is a fire, the fire department will have to pump from the ditch. Department of homeland security had Coca-Cola deliver three pallets of drinking water to Clearmont to give us safe drinking water."
Shock added that Senator Kinsey has been very helpful in this matter.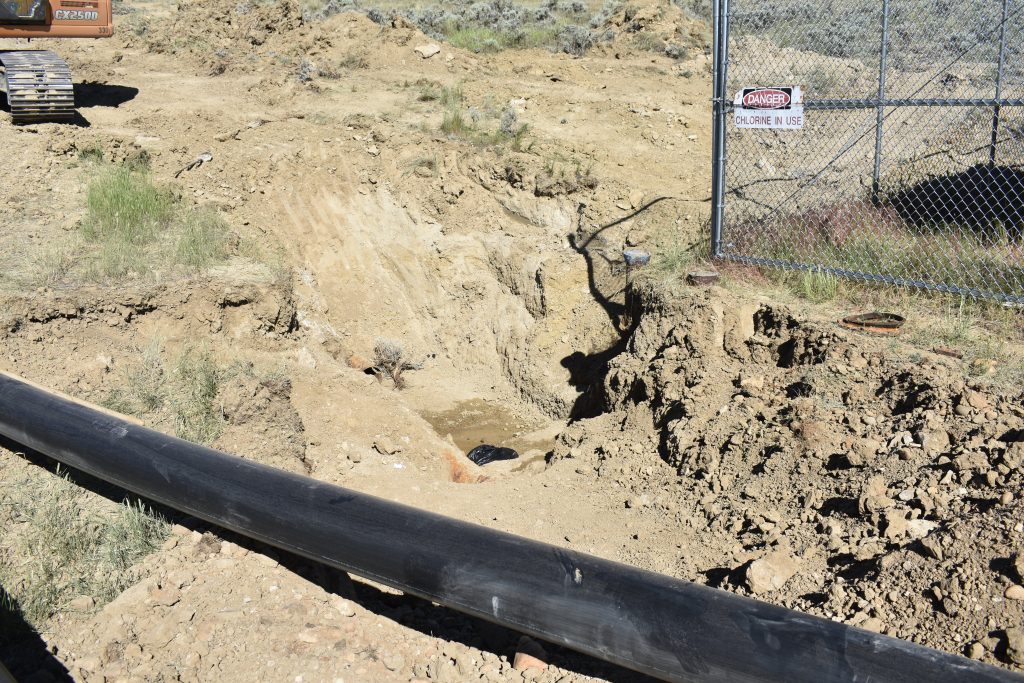 Lawns and gardens will be most affect by the restrictions. "People who live close to the irrigation ditch can still pump water from the irrigation ditch for watering lawns," Schock said.
"We are having to take it easy on the water, but it doesn't affect us much. We have Culligian water and bottled water here for drinking and making coffee." Steve Switzer of the Clearcreek Stop convenience store said.
Wyodak Energy Services, Buffalo, Wyoming, is working on the project of replacing the water lines with upgraded lines to replace the old iron pipes.