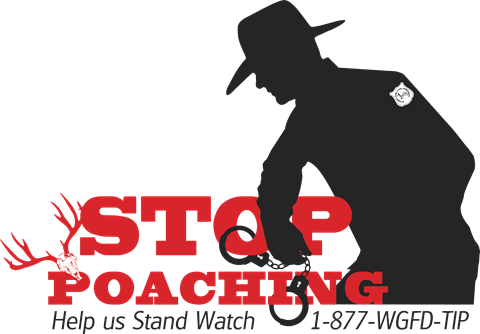 On May 3, 2021, 4th Judicial Circuit Court Judge Shelley Cundiff approved a plea agreement between the Johnson County Attorney's Office and Buffalo resident Clyde Snell for illegally taking a mule deer buck without a license in 2017. As part of the agreement, Snell will pay $2,070 in fines, $4,000 in restitution and will lose his hunting privileges for two years.
The case originated from a search of a cell phone seized by the Johnson County Sheriff's Office on a criminal case unrelated to the poaching. Evidence of the poaching was discovered and provided to Buffalo Game Warden Jim Seeman.
Evidence showed that Snell killed a mule deer buck on Oct. 11, 2017 at 12:58 p.m. He then purchased a deer license in Buffalo at approximately 1:40 p.m. The deer head was eventually mounted by a taxidermist and was seized as evidence from Snell's home in summer 2020.
In addition to the 2017 deer, Snell was charged for killing a mule deer buck in 2019 that was taken without a license. That offense was also discovered from evidence on the phone. As part of the plea deal, the 2019 case was dismissed and no further action on that case will take place.
"If it weren't for the keen awareness of an investigator from the Sheriff's Office and passing that information on to the Game and Fish, we possibly would have never known of these violations," Seeman said. "We appreciate their cooperation and always encourage anyone with knowledge of a poaching to contact us through our Stop Poaching hotline."
If residents wish to report a violation, call the Game and Fish Stop Poaching Hotline at 1-877-WGFD-TIP (1-877-943-3847). Individuals can call to report violations day or night and on holidays. Concerned individuals can also report violations by texting "WGFD" to TIP411 (847-411) or through the Game and Fish website. People can also call their local game warden. In the Sheridan Region, Game Warden Ryan Kenneda can be reached at (307) 672-2790. Buffalo Game Warden Jim Seeman can be reached at (307) 684-5223.