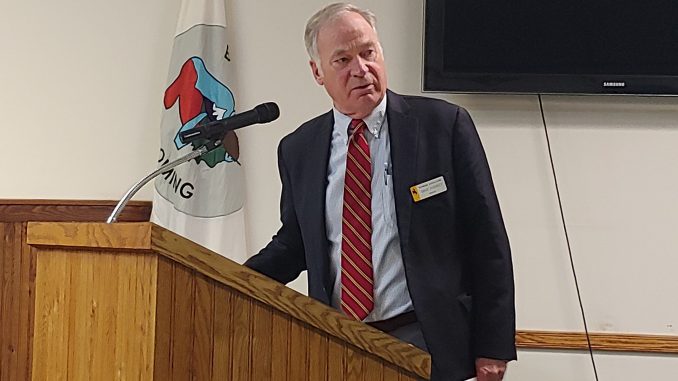 State Senator Dave Kinskey (R-Sheridan) gave a legislative update to the Buffalo City Council at this week's regular meeting, discussing items from this year's session.
A handout given by Kinskey highlighted the budget, deficits, K-12 funding, a look at what some proposed tax increases would mean to Wyoming residents, diversifying Wyoming's economy, and funding for the state and local governments through the Federal government's American Relief Program (ARP).
The ARP will give $1.7 billion to the state, to be earmarked for state and local relief, capital projects, elementary and secondary school and higher education emergency relief funds.
Kinskey touched on some of the pertinent numbers from the session.
Senator Kinskey said the ARP funding allows the state to have more time to find ways to deal with the K-12 funding issue.
He expects the issue to also be addressed during the special session coming in July.