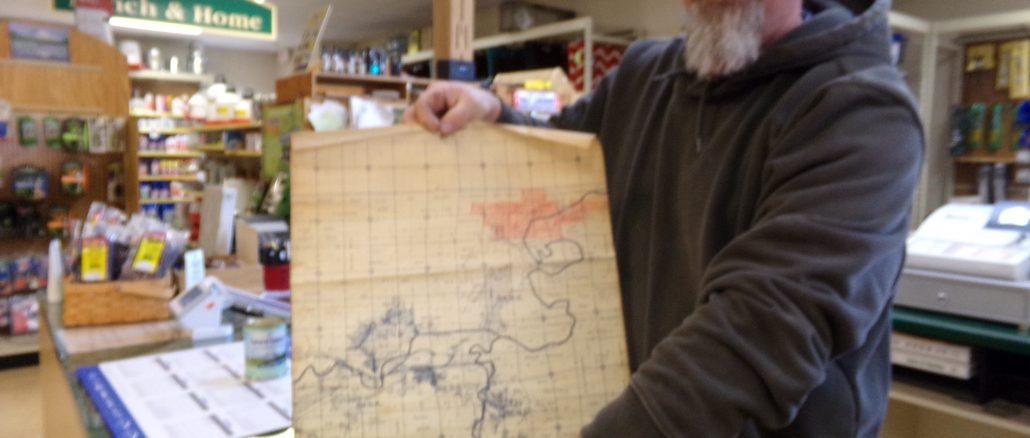 A somewhat yellowed map now in the possession of Sheridan resident Jeff Ingram shows sites of some of the old mines and mining communities that once dotted the Tongue River Valley north of Sheridan.
Ingram explained how he came into possession of the map.
Ingram said he has no idea what year the map was created.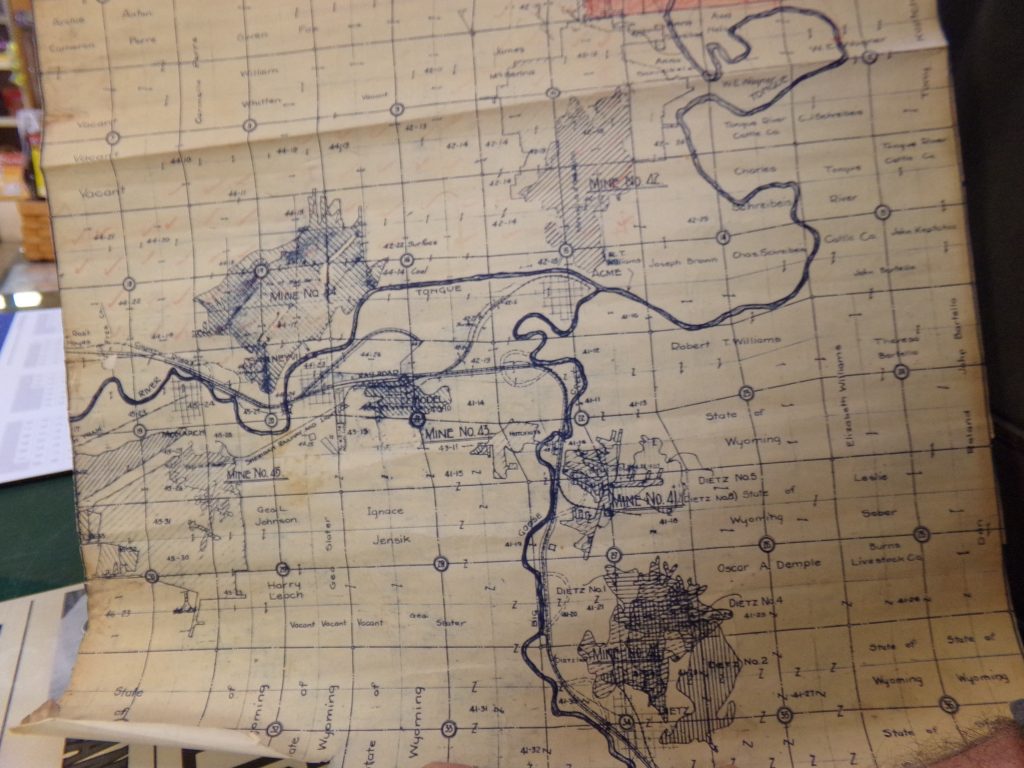 The map shows the sites of Dietz and the Dietz mines, Acme and part of the old Monarch community. There's also an area colored in red that Ingram speculates might be a mine site that was being looked at or speculated on by whoever created the map.
In addition to the map, Ingram said when he took possession of the house, he also found a receipt box that had belonged to the store that once existed in the old mining town of Kooi.