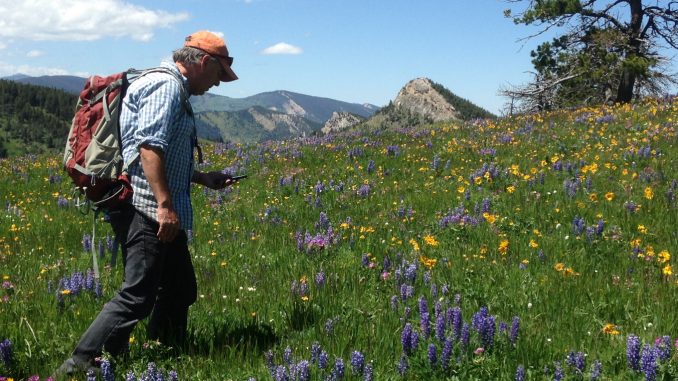 Hikers, bikers, runners, walkers, equestrians and all people-powered outdoor recreationists will soon have more opportunities to explore the Bighorns as the Bureau of Land Management approved the Sheridan Community Land Trust's plan to build non-motorized trails on its land located along Red Grade Road.
According to a news release, Sheridan Community Land Trust will be able to construct trails that connect to its existing Red Grade Trails network, which can be accessed from the Base and Springs Trailheads. SCLT will also be able to build new trails that loop to a planned trailhead and parking area on BLM land along Red Grade Road.
The decision will result in approximately five new trail miles and many breathtaking views accessible mere steps from the trailhead.
"This will create new ways for more people to more easily explore and enjoy our beautiful Bighorns backyard," SCLT Executive Director Brad Bauer said. "We thank the BLM for this exciting opportunity and look forward to building these trails our community can enjoy soon."
The decision follows US Forest Service approval to allow SCLT to build 15 new trail miles and develop three trailhead and parking areas in the Bighorn National Forest.
In 2021, SCLT will build about 10 of those and develop two trailheads and parking connecting Poverty Flats to Bear Gulch, due to a $500,000 Community Enhancement Grant from the Wyoming Business Council, $100,000 from USFS, $18,000 from the National Forest Foundation and more than $130,000 raised locally.
That work will be completed prior to construction on BLM land, according to the release. SCLT is awaiting BLM approval for approximately two miles that will connect to trails planned in the Bighorn National Forest.
"We're another step closer to realizing a vision that will allow people to go from the base to Bear Gulch without having to travel up Red Grade Road," Bauer said.  
For more information or to view and print trail maps, visit https://sheridanclt.org/.