A project aimed at bringing potters to Sheridan is being re-launched after faltering during the COVID-19 shutdown last spring.
Stephen Mullins, owner of Sheridan's Red Bison Studio, said the project started two or three years ago when he was approached by the owner of land a little north of Sheridan.
Mullins said the goal of the project is to build the kiln, which is large enough to hold about 1,000 pots. He said the firing process for a kiln of that size is seven to nine days.
He said the project was just about to get off the ground last year when the COVID pandemic hit, so the project was paused. Now, he said, starting in January this year, supporters of the project are gearing up again. That includes a partnership with SAGE, Sheridan's art group that has a location just off Main Street.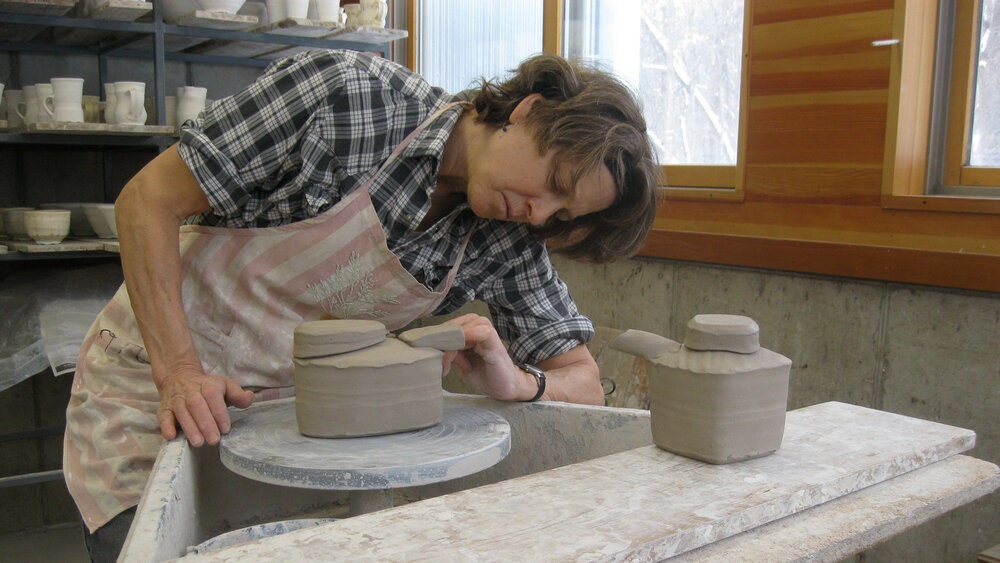 He said Simon Levin, who's a Fulbright Scholar, a potter and who builds kilns around the world, will come to Sheridan to build the kiln here, and Linda Christianson, a Minnesota potter, will come to Sheridan to fire the kiln next fall. Mullins said plans are to build the kiln in the spring.
Mullins said the project is seeking funds and has secured one donor to fund the build of the kiln. He said now funds are needed to finance development of the area surrounding the kiln. He said that would include a work space for students coming in as well as a place for people to sit and prep their work and a place for someone to be while the kiln is firing. He said someone is needed to be on site 24 hours a day for a week.
Mullins said anagama-style kilns date to the fifth or sixth century. The kilns were started in Japan and there is a rich history of wood-fired kilns in Asia as well as in Europe. Mullins said Montana has a vibrant wood-firing community, and there are vibrant communities on the East Coast in the Carolinas.