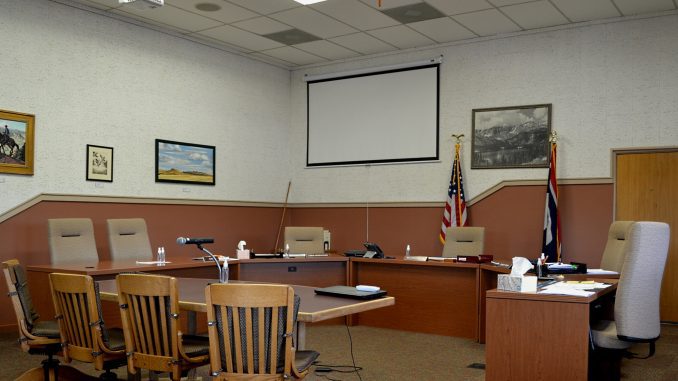 Johnson County will be reviewing a request from a county resident for installation of speed limit signs near his property on Valley Drive to prevent speeding by motorists on that stretch of road.
Mike Dollison explained that he had previously lived on Cloud Peak Drive but now lives on Valley Drive, where he has noticed the speed problem.
He talked about his concerns and why he is requesting the speed limit signs.
Commissioner Bill Novotny said that Valley Drive is a county road, and that through an earlier Resolution the county established that any county road that is not signed has a speed limit of 45 m.p.h.
Dollison wants the speed limit on the road set at 25 m.p.h.
Novotny also said the request was not unreasonable and that he would work with Road & Bridge Supervisor Scott Pehringer to address the traffic concerns in the area.