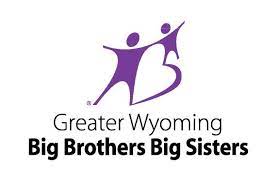 Big Brothers Big Sisters doesn't focus on any one issue of the child – like poverty or education or behavioral issues. The focus, said Sandy Thiel, is on the whole child.
Thiel is director of community engagement for the Greater Wyoming Big Brothers Big Sisters in Sheridan – one of two local organizations that earlier this month was approved for submission of a grant application to the federal Temporary Assistance for Needy Families Community Partnership Initiative.
Big Brothers Big Sisters is asking for $15,000 from the program this year. The program is best known for matching volunteers to children to serve as mentors. Thiel talked about that at the recent commissioners' meeting.
Thiel said Big Brothers Big Sisters during the past year of the pandemic has had a strong relationship with the children and their families. She said the past year has been hard for the children and their families.
She said children are dealing with a significant amount of trauma in their lives, and they will need resources to move beyond that.
She said Big Brothers Big Sisters is working with families and has been able to furnish laptops and other equipment that families have needed for their children. She said Big Brothers Big Sisters also was able to write grants that allowed families to get free Internet through Spectrum so their children could get the educational access they needed for school.
Thiel said Big Brothers Big Sisters also during the past year has helped families with rent and food issues. She said help came from the Scott Foundation and St. Peter's Episcopal Church as well as individual donors.
In addition to the one-on-one program, Big Brothers Big Sisters also operates a site-based program in which volunteers go into schools to meet with children. Thiel said site-based programs are at Coffeen, Woodland Park and Highland Park elementary schools, Sheridan Junior High School, Sheridan High School and, this year, the Tongue River Community Center for children in Ranchester and Dayton.