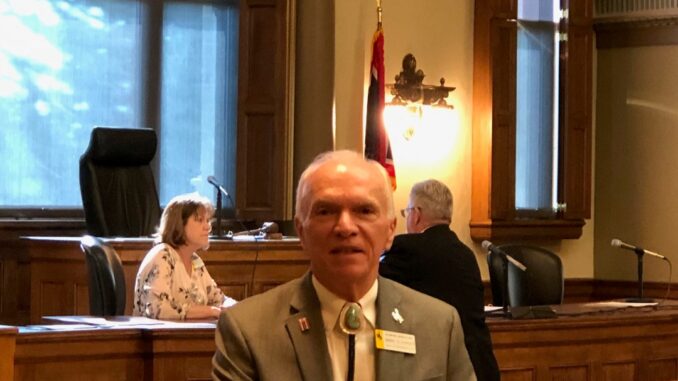 Wyoming's supplemental budget bill is now in the hands of Governor Mark Gordon.
Sheridan County's Rep. Mark Kinner in an interview with Sheridan Media said following conference committee meetings late last week, a budget bill passed both House and Senate on Monday and on Monday night was presented to the governor.
Now, Kinner said, the clock is ticking in the governor's office.
Kinner said the Legislature basically did agree to the governor's budget, although lawmakers did "tweak it" and added some funds back where they thought the proposed budget had gone a little too far. That included protection for really vulnerable adults and funds for home health care.
Kinner said on a large scale, the supplemental budget is a serious reduction on state spending, amounting to about a $430 to $440 million cut in the government. He said the state's legislators tried to make the cuts in very responsible ways.
Kinner said there is a bright spot in revenues with a rise in the price of oil, but in general revenues have been going down. He said the real decisions are what's the right size for Wyoming's state government, and what services do the state's residents want and what are they willing to pay for.