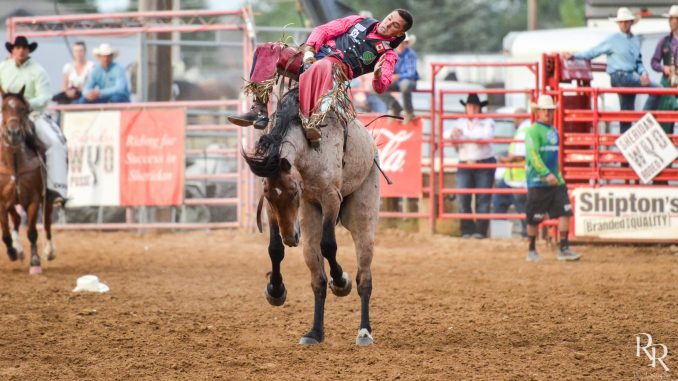 The Sheridan WYO Rodeo will be back this year, and tickets go on sale next month.
On April 9, a Friday, tickets will go on sale to Gold Buckle Club members and season ticket holders starting at 7 a.m. at sheridanwyorodeo.com. Zane Garstad, WYO Rodeo ticketing coordinator and vice president of the Sheridan WYO Rodeo board, said the board especially wants to assure season ticket-holders that their seats are safe.
Public rodeo ticket sales will start on April 24 and will be from 8 a.m. to 5 p.m. in the Mars Lobby at the WYO Theater in downtown Sheridan.
From April 27 to July 10, tickets will be for sale in the Mars Lobby from 4-6 p.m. Tuesdays, Wednesdays and Thursdays and from 9 a.m.-1 p.m. Saturdays. Tickets will be sold online at sheridanwyorodeo.com daily starting at 7 a.m. April 26.
Billy Craft, president of the WYO Rodeo, said taking a year off from the WYO Rodeo is something board members never thought they'd have to do. But he said thanks to the community, sponsors, volunteers and local health officials, the board can now say with confidence that the WYO Rodeo is definitely on for 2021. In addition, he said, there will be a Rodeo Parade this year, and the parade theme is "The WYO Rodeo Rides Again!"
The rodeo was canceled last summer because of the COVID-19 pandemic.