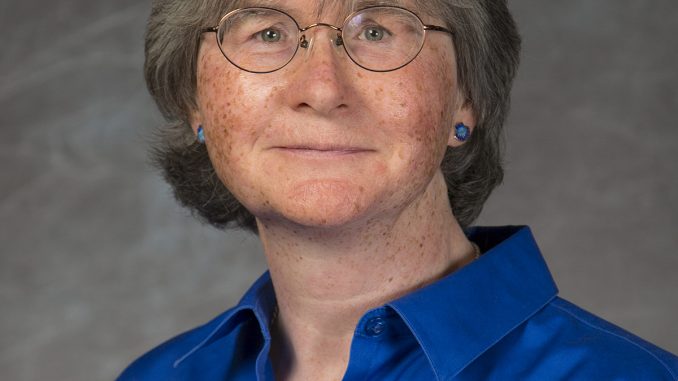 E. Anne Gunn, computer science instructor at Sheridan College, has received the 2021 Wyoming Affiliate Educator Award from the National Center for Women in Technology.
The Aspirations in Computing Educator Award identifies exemplary formal and informal educators who play a pivotal role in encouraging 9th through 12th grade students who self-identify as women to explore their interest in computing and technology.
The award recognizes educators for their efforts to promote gender equality in computing. Among other benefits as part of the award, Gunn is eligible to apply for up to $750 in professional development funds. Gunn has spent her entire career working in the software industry in business, technical and educational roles.
She joined the Northern Wyoming Community College District faculty in 2017 and currently teaches computer science at Sheridan College, mentors students and teachers in local high schools and works on curriculum development with classroom teachers in Sheridan and Johnson counties.
Through a partnership of the college district, local school districts and Whitney Benefits, Gunn is the primary point of contact for public school teachers working toward the college district's new Computer Science Educator Pathway Certificate.
Dr. Walt Tribley, who's the college district president, said Gunn's work will positively impact generations of Wyoming students.
Since 2011, over 500 educators have been recognized by the National Center for Women in Technology and have received over $225,000 in professional development funding to improve their computing education skills.