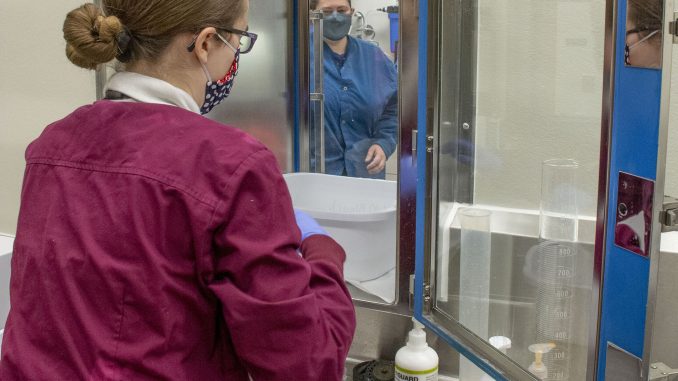 The Wyoming State Veterinary Laboratory is testing 2,500 COVID-19 samples a day.
Vault Health provided diagnostic testing services to the University of Wyoming until December. That was when the veterinary laboratory took over the task, saving an estimated millions of dollars to the state of Wyoming and the university.
Tests are conducted in the UW Biocontainment Facility. According to Will Laegreid, a professor in UW's Department of Veterinary Sciences, hundreds of UW employees are involved in the scheduling, testing and results process, from taking samples to testing to contacting students and employees and helping quarantine those who test positive.
UW is now testing twice per week all undergraduate students who spend time on campus, and graduate students, faculty members and staff members are tested weekly. UW also offers free COVID-19 testing to the broader Albany County community.
The testing program is one of the most innovative in the nation and a key component of the university's efforts to limit the spread of COVID-19.
Efforts began not long after UW President Ed Seidel arrived on campus on July 1. Seidel had indicated in a late-July meeting that he desired intensive testing of students, staff and faculty members, with the goal of limiting infection in the UW community.
He said the efforts and compliance of UW students, faculty and staff have helped maintain a safe environment on campus, and set the stage for returning to a more traditional semester in the fall.