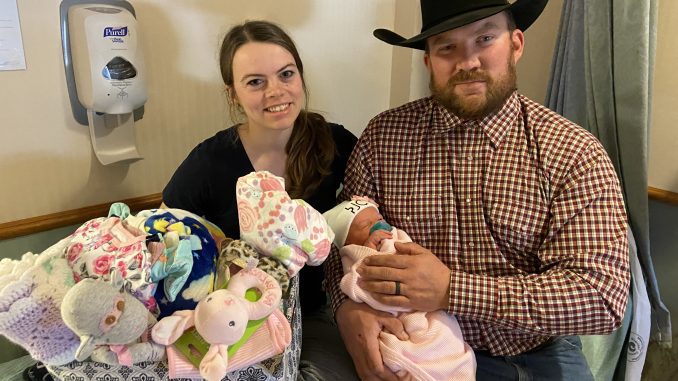 This year's Sheridan Memorial Hosptal "Girl Scout baby" is Cassidty Beryl Collins.
Sheridan area Girl Scout troops each year gather gifts to give to the first baby born at the hospital during the week preceding National Girl Scout Day, which is March 12.
Cassidy was born at 12:15 a.m. Monday at the hospital. She weighed 7 pounds, 14 ounces. Her parents are Jared and Cat Collins.
The family is pictured with the basket of gifts from the Girl Scouts.