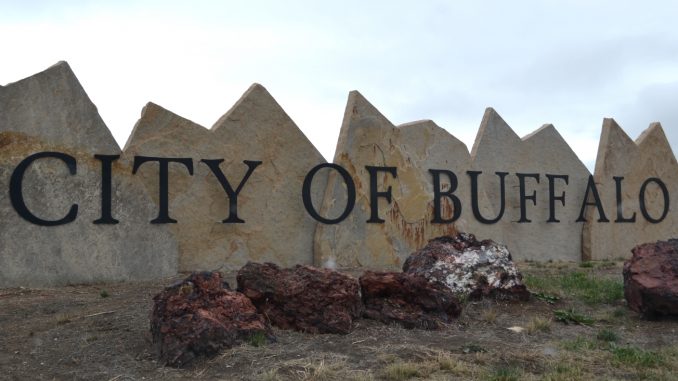 Buffalo's City Council is considering an idea for a community orchard, where residents could pick and enjoy fruits from trees free of charge.
The idea was brought before them by Kelly Norris, who is a board member with the Bread of Life Food Pantry, at the council's meeting this week.
Norris explained that the food pantry is looking to do more community outreach, and the idea of a community orchard was discussed by the board as a way to serve the local community.
According to discussions, the area where the food pantry wants to put the orchard is on city property at the corner of West Fetterman and South DeSmet, adjacent to the Child Development Center.
The food pantry would purchase materials for the orchard, plant the trees, perform maintenance on the site, in exchange for the city agreeing to the use of the land, and mowing the site, as they do now.
Concerns about the longevity of the food pantry's commitment to the project were raised, as well as what the city might inherit in the future.
The council agreed to the city attorney discussing the issue with the food pantry and drafting a preliminary Memorandum of Understanding between the two entities, which the council could consider at a future meeting.