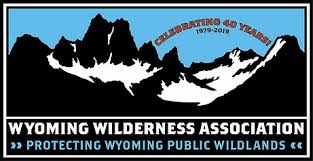 The Wyoming Wilderness Association's Backcountry Film Festival starts Friday.
Khale Reno, who's executive director of the organization, said the film festival usually is held at Luminous. But this year, she said, because of COVID-19, that won't be happening.
She said people can go to the Wyoming Wilderness website for information about and tickets to the festival. Tickets are $15 for an individual, $30 for a household.
According to information on the website, the 16th annual Backcountry Film Festival is screening documentaries and ski movies about athletic pursuit in the mountains, artistic vision, friendship and how the snowsports community is adapting to a changing environment.
The film festival will continue through Feb. 7.
The Wyoming Wilderness Association is a non-profit conservation group that started in 1979 as a group of local wilderness advocates who envisioned the passage of the Wyoming Wilderness Act. The Act, in fact, was passed in 1984 and permanently protected 1.1 million acres of ecologically diverse, wild landscapes.
The wilderness association was re-started and incorporated with the state of Wyoming in 1994 to serve as a local voice for the protection of wilderness and roadless areas. As of 2019, the wilderness association has 3,000 members and supporters.
For more information and to buy tickets, go to the association's website at wildwyo.org.