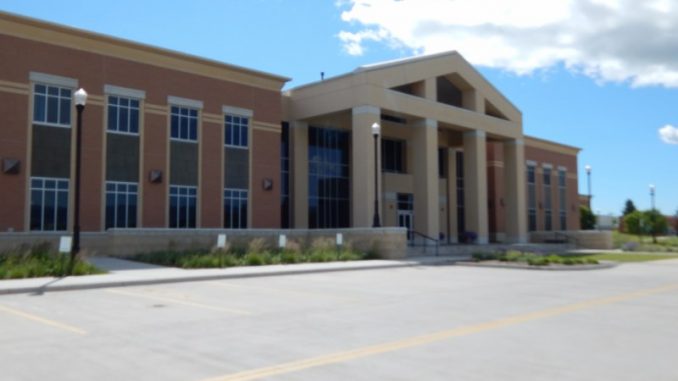 The Northern Wyoming Community College District has announced the eight 2020 Excellence Award winners at Sheridan and Gillette colleges.
Each year, one classified employee, professional employee, faculty member and student at each college is selected based on nominations by their peers. All were honored during a virtual awards ceremony on Jan. 11.
Recipients at Sheridan College this year are Sarah Aksamit, administrative coordinator for the vice president of student affairs; Ryan Shippy, digital strategist; Jill McGraw, business faculty member; and Keegan Jenness, a secondary education and business major.
Honorees at Gillette College are Jessi Maurer, coordinator of academic affairs; Grace Henderson, assistant director of campus life and housing; Liz Hunter, engineering and physics faculty member; and Zachary Milliron (MILL-iron), an elementary education student.
Aksamit was recognized for her pivotal role in the District's pandemic response this year. Jana Clements, the college district's risk manager, said Aksamit was critical in the district's response, including mentoring students as they faced COVID-19. Clements said Aksamit helped the college maintain high safety standards for everyone that ultimately allowed the district to continue face-to-face instruction.
According to Wendy Smith, associate vice president for strategic communication and public relations, Shippy was recognized for his humble leadership and dedication to higher education. Smith said Shippy took the lead onb many large recruitment projects and is an excellent team member.
McGraw was recognized for her role as coordinator of the Sheridan College Center for Teaching and Learning Excellence as well as her work to develop curriculum for the District's forthcoming Bachelor of Applied Science program.
Jenness was honored as an effective student leader with an unmatched work ethic. He hopes to work in elementary education and plans to pursue his bachelor's degree after he graduates from Sheridan College this year.
Maurer was recognized for her role as a problem solver. She was credited with being instrumental in ensuring that the Gillette College course schedule is accurate, which has helped ensure students are able to complete programs on time.
Henderson was praised as "phenomenal" at challenging and providing support to students at Gillette College. Susan Serge, director of student affairs, said Henderson works hard to help students grow.
Hunter was recognized for her recruitment efforts as well as her work to expand equipment available to students.
Serge said Milliron is a role model to his peers and a student leader on the Gillette College campus. Serge said he always remains optimistic and truly embodies what it means to be a Gillette College Pronghorn.