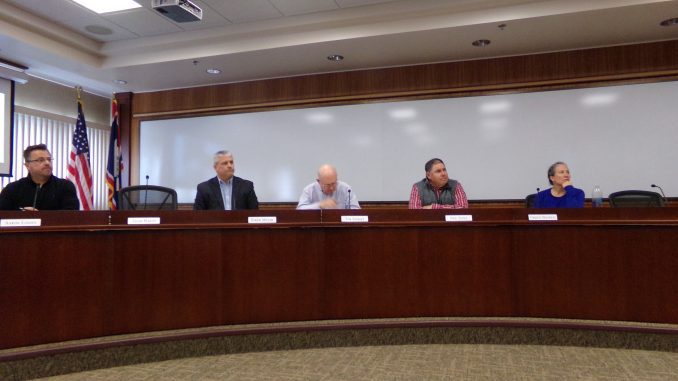 A project to fund an airport waterline replacement is on hold pending a letter that will change sponsorship of the project from the Sheridan Area Water Supply to the city of Sheridan.
Dan Coughlin, administrator of the water supply – better known as SAWS – said the letter is needed by state authorities so that federal funds can be obtained for part of the work.
Coughlin said the line would be rerouted for a big portion of the project, and SAWS would own that.
But in the meantime, because the city of Sheridan owns the existing line, Wyoming's State Loan and Investment Board – SLIB – has said the federal funds needed for the project can't be granted. That's because SAWS has been listed as the sponsor of the project, but SAWS doesn't own the existing line.
The letter, which will be sent to both SLIB and the Wyoming Water Development Commission, changes sponsorship of the project but doesn't change any of the project details, according to Coughlin.
The letter was approved by members of the SAWS Joint Powers Board in their meeting this week.