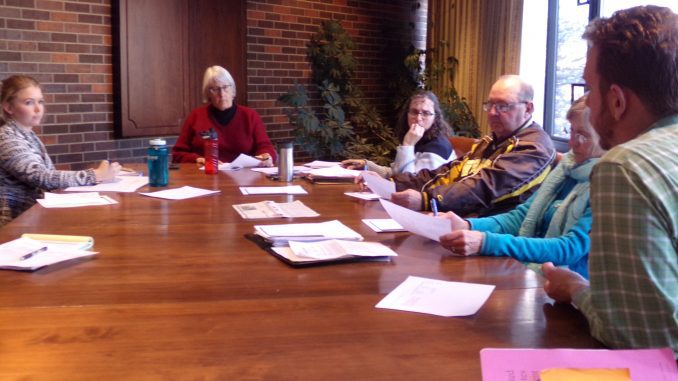 Supervisors of the Sheridan County Conservation District voted Tuesday night to retain the current slate of officers for the coming year.
Action came during the district's regular meeting, and officers are Susan Holmes, chairman; Edith Heyward, vice chairman; and Orrin Connell, secretary-treasurer.
Also in Tuesday's meeting, the newest supervisor, Stephanie Masters, took her place on the board as a rural representative. Masters was elected to a first term on the board and Emerson Scott III was re-elected to the board last month.
In other action, Conservation District Manager Carrie Rogaczewski was given the go-ahead to pursue purchase of new laptops for the district. Rogaczewski said she contacted Ptolemy in Sheridan for a quote.
She said funds for new computers were included in the budget the district supervisors approved this year. She said she would like to get the new computers from Ptolemy because Ptolemy already provides all of the district's IT.
District supervisors also approved several contracts and requests from landowners, and Sheridan Media will have more on those in a future story.