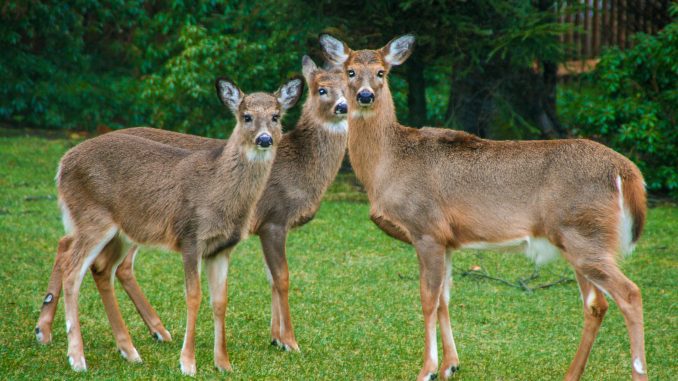 Although buck white tail season has come to an end, Wyoming Game and Fish Public Information Specialist Christina Schmidt told listeners the department will continue to test for chronic wasting disease in any does that remain to be harvested.
While appearing on Sheridan Media's Public Pulse, Schmidt told listeners that checking your harvest is always a good idea.
Chronic wasting disease (CWD) is a chronic, fatal disease of the central nervous system in mule deer, white-tailed deer, elk, and moose. This degenerative disease belongs to the group of rare diseases called transmissible spongiform encephalopathies. These disorders are caused by abnormally folded proteins called "prions," according to the Game and Fish.
A lab in Laramie tests the animal for the disease, sometimes taking seven to ten days for a result. Schmidt told listeners that filling out paperwork may take a few minutes as the department wishes to know the location in which the deer was harvested. Should the test return positive, knowing the location of the animal before harvesting is critical information to help track the disease.
According to the Centers for Disease Control, a human has never contracted CWD from eating infected meat, but the health organization advises against eating deer infected with CDW.
Hunters can take their test sample to 700 Valley View Dr. in Sheridan, to have their harvest tested.