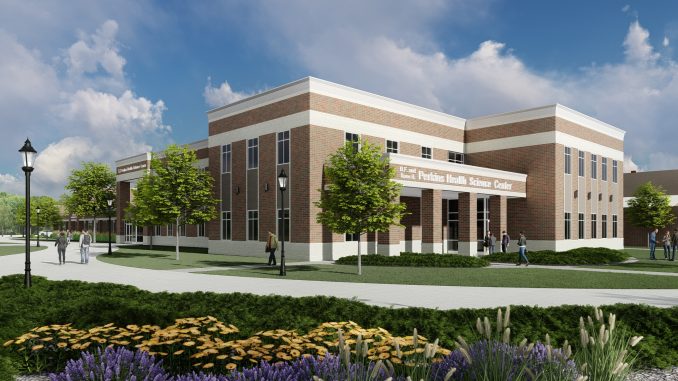 Sheridan College's new Health Sciences building and a portion of the building dedicated to dental hygiene have been named in honor of the major donors to the projects.
Action came during a meeting of the Northern Wyoming Community College District trustees Tuesday night.
The Health Sciences Building will be the B.F. and Rose H. Perkins Health Sciences Center, and the dental hygiene portion of the building will be the Kim and Mary Kay Love Dental Hygiene Clinic.
Dr. Walt Tribley, president of the college district, said fundraising for the health sciences center is $60,000 away from the goal.
Tribley said the Perkins Foundation donated over $1.9 million for the new building.
He said Kim and Mary Kay Love were the largest donors to the dental clinic portion of the project, making a personal donation of $700,000.
Kim Love, who attended the trustees' meeting online, said it was a pleasure to be able to support the college with the donation.
Dr. Tribley said the Perkins Foundation donated an additional $10,000 to the Health Sciences Center in the name of Paddy Bard.
Regarding the Loves' donation, he said in addition to the money itself, the donation empowered the college foundation to go out into the community and talk about the generosity of a private and, at that time, anonymous donor. He said with the Loves' donation, the campaign to finalize the fundraising for the clinic really took off.