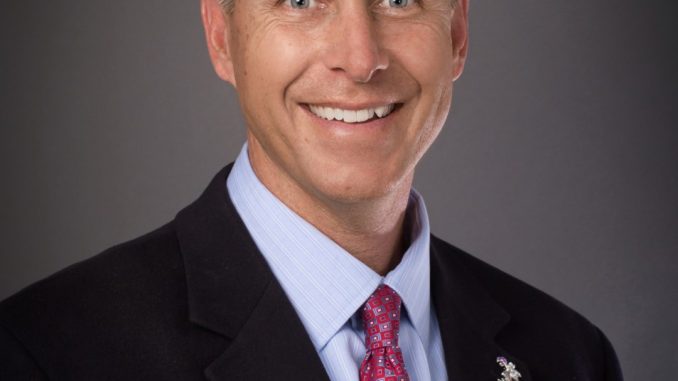 The goal of Sheridan Memorial Hospital is to slow the transmission rate of COVID-19 in Sheridan County.
That was part of what Hospital CEO Mike McCafferty talked about in Tuesday's Legislative Forum.
McCafferty told Sheridan County legislators that the rate of transmission of COVID-19 in Wyoming is currently 1.22, meaning that every person who has an active case of the virus can, during a seven-day period, infect 1.22 other people.
McCafferty said there are currently 250 people who have active cases of COVID in Sheridan County.
He said Sheridan Memorial Hospital estimates that of those with active COVID-19, four to five percent will need to be hospitalized. Currently, he said, the Sheridan hospital has 12 COVID patients which, in fact, is over that estimate. But based on an estimate of four percent of people requiring hospitalization, 305 active cases of COVID would translate to 12 hospitalized patients, and with 453 active cases, there would be 18 patients.
Those numbers require more hospital staff and more beds and equipment to treat them.
Slowing the spread of the disease, McCafferty said, can prevent overwhelming the hospital system. He said people should not stop living their lives, but he and other hospital personnel would like for people in the community to help slow the spread of the disease.
He said when health care officials talk about safety precautions such as washing hands, wearing masks, social distancing and similar measures, the goal is to slow the rate of transmission so that fewer and fewer people are becoming positive for COVID.