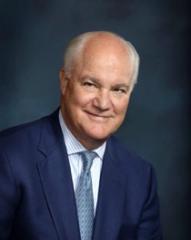 Randall Atkins, chairman and CEO of Ramaco Coal, has been elected chairman of the National Coal Council.
Atkins is recognized as one of America's foremost advocates of "coal for products" and the development of coal for alternative uses beyond being burned for energy. His service as chairman follows a term as vice-chairman that started in 2019.
Atkins was appointed to the National Coal Council in 2017 by former U.S. Secretary of Energy Rick Perry.
Atkins' company, Ramaco Coal LLC, is the holding company for various coal-related companies operating under the Ramaco name, including Ramaco Carbon, a private company in Sheridan that is pursuing extraction of carbon from coal to use in the manufacture of advanced carbon products and materials.
Ramaco Carbon is partnered with two of the United States' largest national laboratories, Oak Ridge and National Energy Technology Laboratory, and is involved in five current Department of Energy grants in the development and commercialization of coal-based carbon products.
The National Coal Council is a federal advisory committee to the U.S. Secretary of Energy. The council was established in 1984.
Atkins is a member of the council's executive committee and chaired a task force that issued a white paper to Perry in 2019 on advanced uses for coal.