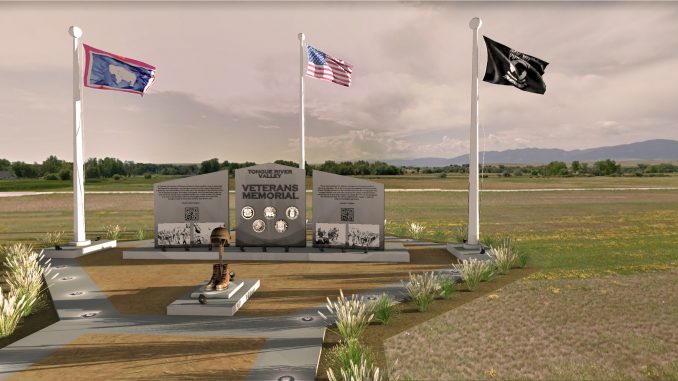 Sheridan County School District 1 trustees voted to donate land between Tongue River Middle School and the highway in Ranchester for construction of a memorial to honor veterans.
Action came during the trustees' meeting Tuesday night.
District 1 Business Manager Jeremy Smith said the project will cost an estimated $200,000 to $250,000, but that money will be raised through donations.
The project is the brainchild of students at Tongue River Middle School in Ranchester, who requested the donation of the land earlier this fall. The request was discussed by trustees at a work session earlier this month.
In an interview with Sheridan Media after the meeting, Smith estimated the amount of land is probably about 6,000 square feet.
District 1 Superintendent Pete Kilbride in an earlier interview said the middle school students will do the fundraising. He expects cost to the school district to be minimal, primarily allowing the use of the land and probably paying the utility bill to keep the memorial lighted.
He said design of the memorial hasn't been finalized, but Arete Design of Sheridan has done a mockup for the project.
Smith has been working with the middle school students and the school's principal on the project. He estimates the total project, including raising funds and construction, will take around two to three years.