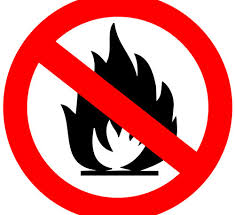 Sheridan County commissioners have rescinded the fire ban effective as of Monday.
Action was taken on the recommendation of the county fire warden and the chiefs of the county's rural fire protection districts. The ban was imposed on July 7.
Rescinding the ban means that open burning will now be allowed in
Sheridan County, but authorities encourage the public to practice sound safety measures when burning.
Among the measures, they ask that the Dispatch Center be notified of an open burn so the fire department doesn't show up uninvited. Authorities also advise that people check the weather forecast for warnings before burning, and don't burn before or during a time when high winds are predicted.
People should also have fire tools, water and a phone readily available and should not delay calling for help if the burn gets out of hand. An early response can minimize control efforts and potential damage.