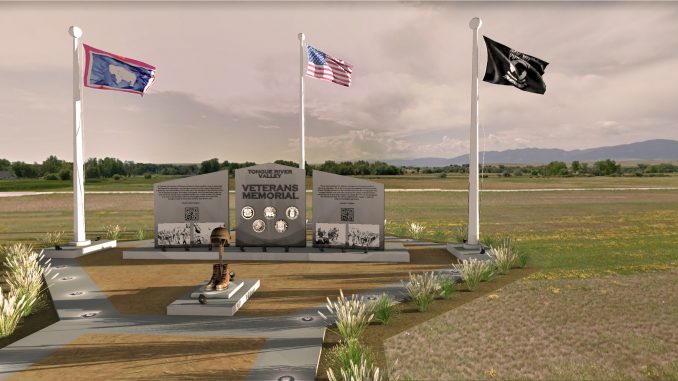 Sheridan County School District 1 trustees are expected later this month to consider a request by a group of Tongue River Middle School students for a veterans' memorial on the school grounds.
District 1 Superintendent Pete Kilbride said the proposal was presented to trustees in a work session earlier this week.
Kilbride said the memorial would be privately funded, and the students would do the fund-raising and the design. He said the school district would be asked for minimal commitment, primarily allowing use of the school district land and probably paying the light bill.
He said Arete Design Group of Sheridan has prepared an initial mockup, although the final design is still unknown.
He said one of the issues under discussion is providing a way that the panels can be updated over time.
Kilbride said the district's Business Manager Jeremy Smith has been working with the students and Tongue River Middle School principal on the proposal. He said current estimates are that the project will require around two to three years to raise funds and set the memorial in place.