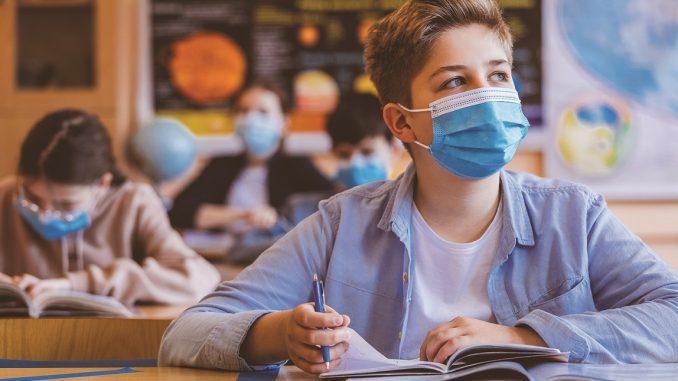 A community meeting has been organized for this Wednesday to discuss the possibility of unmasking the kids in the Johnson County School District.
Organizer Shanell Hatch said the low cases of COVID-19 here should be an indicator that maybe masks aren't needed, and that wearing masks is doing harm both physically and mentally to kids who are being required to wear them.
She explains more about what they hope will come of the
meeting.
Hatch said she and many other parents have contacted local and state education and public health officials, and even the governor's office to ask how to go about getting the mask requirement out of local schools, only to be directed to other agencies and never getting a direct answer.
Johnson County Public Health Officer Dr. Mark Schueler has agreed to attend the meeting, but Hatch said she wasn't sure whether city and county and school district officials would be attending, though they have been invited to participate.
Parents, students, and whomever else is interested can ask questions and seek answers from local officials in the matter.
The meeting is scheduled for Wednesday evening at 6:30 in the pavilion next to the pool in Buffalo's Washington Park.