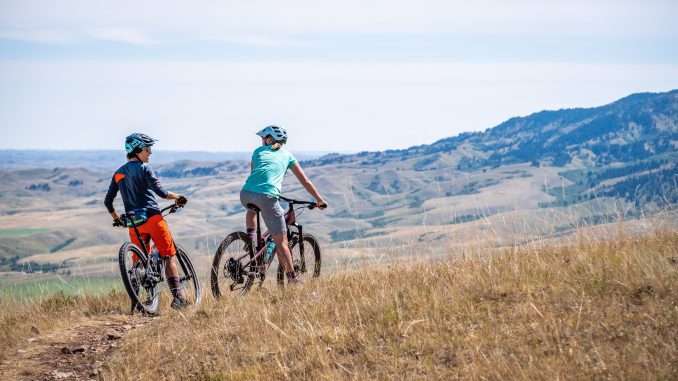 The Antelope Butte Foundation and Sheridan Community Land Trust are inviting everyone onto the Red Grade Trails for two Mountain Bike Discovery Nights this September.
These free, family-friendly community nights will feature a tips and tricks clinic as part of the ride for people who are new to mountain biking or any rider who wishes to hone their mountain biking skills. There will also be rides for intermediate-skilled and experienced riders.
Mountain Bike Discovery Nights are a great way to ride with and get to know people in the community who also enjoy riding bikes, according to Chris Vrba, director of marketing and development for Sheridan Community Land Trust.
Mountain Bike Discovery Nights are scheduled for the following dates:
Wednesday, Sept. 9 – Red Grade Trails – Meet at Base Trailhead Parking Lot
Wednesday, Sept. 16 – Red Grade Trails – Meet at Base Trailhead Parking Lot
For all rides: Meet at designated meet location at 5:45 p.m. Ride will start at 6 p.m. Helmets required. Rides last approximately two hours.
If residents are interested in sharing their passion for mountain biking with new riders, the SCLT is looking for riders with experience to be a ride leader.
The discovery rides offer an opportunity to help grow the community for an outdoor activity enjoyed by like minded residents and visitors, Vrba said.
All groups will have multiple ride leaders, and all beginner-group instructors will receive a list of tips and tricks you can cover with the group. Vrba said volunteer leaders only need to bring passion and an eagerness to help people learn.
For more information or to sign up to help lead a ride, please visit https://www.antelopebuttefoundation.org/ or https://sheridanclt.org.