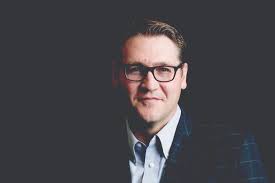 Sam Shumway, AARP Wyoming state director, is asking state lawmakers to continue funding the Wyoming Home Services program in the necxt legislative session.
Wyoming Governor Mark Gordon announced this week that the program will be eliminated by July 1, 2021. The governor said this will save the state $2.75 million per biennium.
In a statement released Thursday, Shumway said the home services program provides in-home services that are critical to supporting Wyoming residents to age in their homes rather than in expensive nursing homes.
He said last year, Wyoming's Medicaid program paid for 64 percent of all nursing home stays in the state, at a cost of $140 million. In-home services such as the Wyoming Home Services program, are proven to delay the need for nursing home care at savings to the state.
Shumway said Wyoming is aging as fast or faster than any state in the country, meaning long-term care costs will only continue to rise over time.
In a news release, Shumway said the most common services provided by Wyoming Home Services are homemaking and personal care. In 2018, the program provided help to just over 1,930 people at a cost of slightly under $1,500 per person.
The program is 72 percent state funded, with 19 percent matching funds. Those who receive services provide about 9 percent in program contributions. No one is turned away because they lack money to pay for the services.