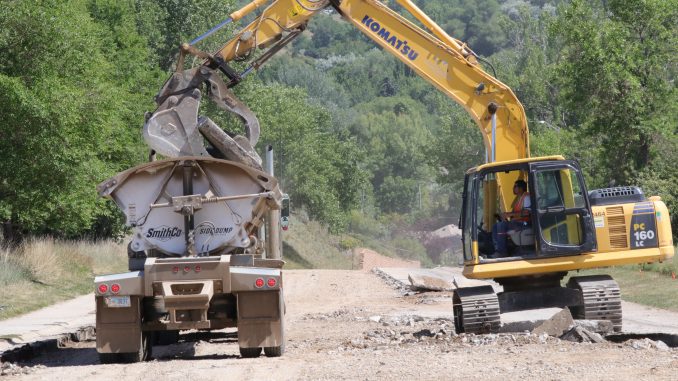 Highland Ave. – a main thoroughfare of northwest Sheridan – has been closed to allow for repairs, as long as the asphalt pouring goes well and weather permits, it may be open in time for the beginning of the school year.
That's the hope of Sheridan City Council President Rich Bridger and Sheridan City Administrator Stuart McRae.
For many residents in the area the well used Sheridan street provides quick access to Sheridan Memorial Hospital and Martin Luther Grammar School.
The street was scheduled to be completed by mid-September. With the progress being made in construction there exists a possibility Highland Ave. may be open much sooner, according to Bridger.
Bridger and McRae went on to say that the traffic lines may not be painted by then as well as other smaller detailed jobs but the city is hoping to use the street as soon as possible to alleviate traffic congestion on Sparrow Hawk Road.