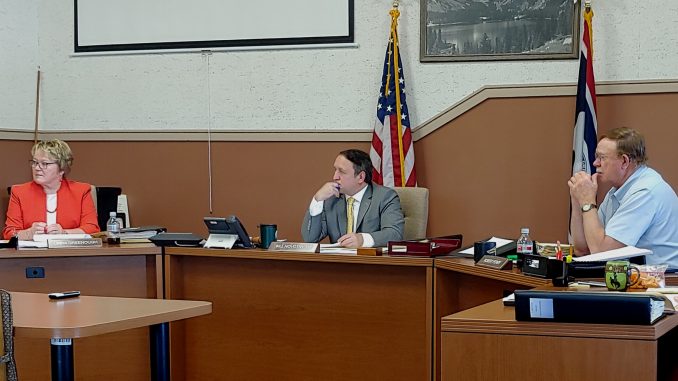 Johnson County's Commissioners have voted to send a letter to the US Department of Justice expressing concern over the pending sale of a Colorado lamb processing plant that will be converted to produce hamburger.
Commission Chair Bill Novotny explained that the sale could negatively affect sheep producers in the county.
Commissioner Linda Greenough said the prospect of this sale is terrifying to sheep producers who may not have an outlet for marketing their sheep, and she wonders what will happen to them if this sale goes through.
Commissioner Bob Perry agreed, and added that it appears the Department of Agriculture has turned a deaf ear to the concerns over antitrust issues that have been raised.
The commission voted unanimously to send their concerns to the Justice Department.