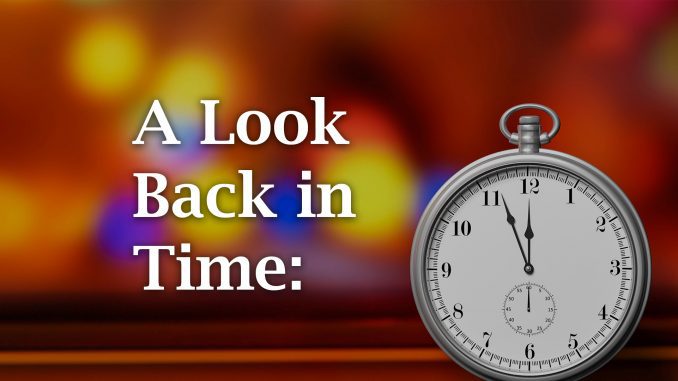 Now here's Sheridan Media's look back in time, to 100 years ago, by reporter Pat Blair as published in the Sheridan Enterprise newspaper on Aug. 11, 1920.
Another Victory Medal, this one with five clasps attached, has been placed in the window of Heald's Jewelry store in Sheridan. This medal is the property of Private Jacob L. Collins, son of Mr. and Mrs. W. W. Collins of Parkman.
Attorney B. G. Diefenderfer and Mayor M. L. Camplin made a trip to Newcastle yesterday on legal business. Mr. Diefenderfer returned to Sheridan last night.
William G. Henderson has left Sheridan on a trip to Denver.
Albert Pence arrived here yesterday from Clearmont.
Mike Evans of Tepee Lodge drove in to Sheridan this morning. He states that business at his resort is flourishing.