Wyoming Poet Laureate Gene Gagliano was in Sheridan Friday afternoon signing copies of several of his books, including the newest, "A Wyoming State of Mind," at The Pearl in downtown Sheridan.
A resident of Bufflo, Gagliano said the book is a collection of poetry he's written since he was named the state's poet laureate in 2016.
Gagliano said the cover of the book is unique.
The book also features a number of photos of flowers, taken by Gagliano, who has a degree in ornamental horticulture and is an avid gardener.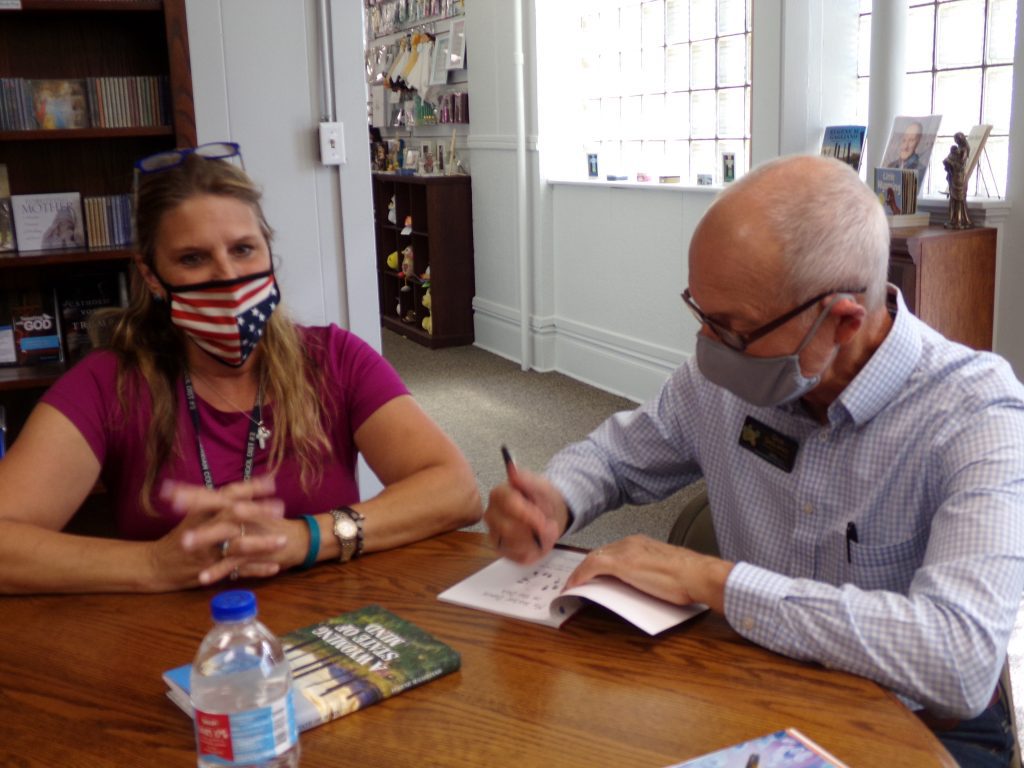 He dedicated the book to Governor Mark Gordon. Gagliano said the governor is a friend of his, and he read the dedication in an interview with Sheridan Media.
Gagliano said his career as a poet began in seventh grade when a teacher assigned her students to write a poem. She thought enough of Gagliano's poem to have him submit it to the school newspaper.
From that time, he said, he was hooked. Over the years, his poems were published in national high school anthologies and, later, national college anthologies.
In addition to poetry, he also has written a number of children's books.