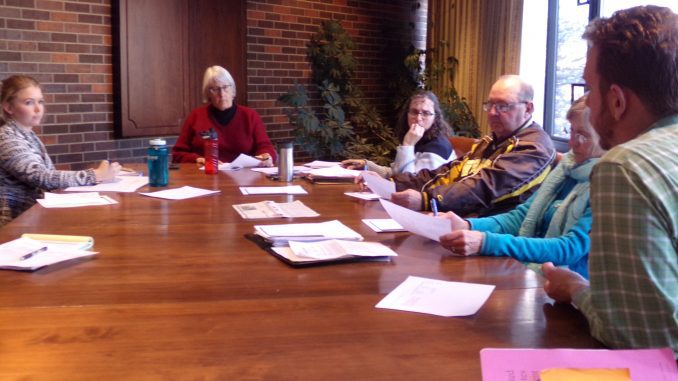 Sheridan County Conservation District supervisors have adopted a budget of just over $1 million for the fiscal year that started on July 1.
District Manager Carrie Rogaczewski said in fact the budget includes a little less than $1.3 million in income and a little less than $1.2 million in expenses for the year ahead. She said both the budget for this year and for the year just ended were somewhat elevated over previous years.
She said the budget last year and again this year were boosted by some large projects.
She said the project last year was for bank stabilization on the Tongue River near Dayton, while this year several projects are coming up through the U.S. Department of Agriculture's emergency watershed protection program to address flood damages and mitigate issues that resulted from flooding in 2019.
Rogaczewski said because the USDA emergency funds have become available, the conservation district is coordinating with landowners and the USDA's Natural Resources Conservation Service to do the work.
She said while there is no single big project this year like last year's stabilization work on the Tongue River, the sheer volume of this year's projects adds up.
Rogaczewski said for many reasons, most of the conservation district's spring and summer outreach programs this year have been canceled or postponed.