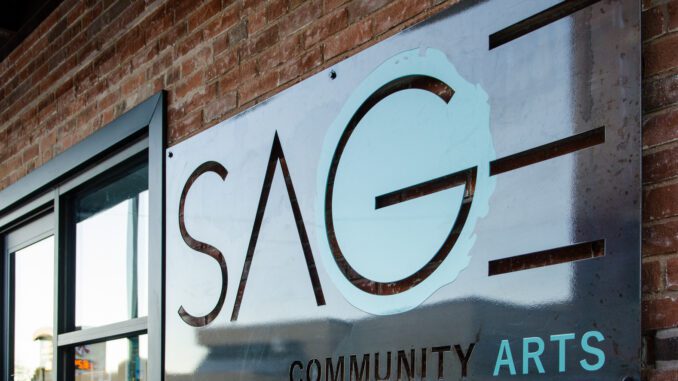 The public is invited to the SAGE Community Arts Exhibition Gallery for the 10th Annual National Juried Show, presented by First Federal Bank and Trust. Sheridan Media's Ron Richter has the details.


The exhibition runs through July 25 and features artists from all over the country. SAGE Executive Director Kendra Heimbuck says that the juror of this national show is John W. Taft of Longmont, Colorado.


A public awards reception will be held Thursday at SAGE from 5 to 7 pm. Heimbuck said that it will be a hybrid event that will be both virtual, and in-person. Visitor numbers will be limited at the reception, and people may be asked to wait outside before entering. SAGE is asking that people follow social distancing guidelines and is encouraging visitors to wear masks.


Heimbuck explains how people can enjoy the reception virtually Thursday night if they wish.

A virtual catalogue of the show is available at the SAGE website. The public can vote online for the People's Choice Award that will be announced near the end of the exhibit on July 25. You can access the SAGE website here: https://www.artinsheridan.com/