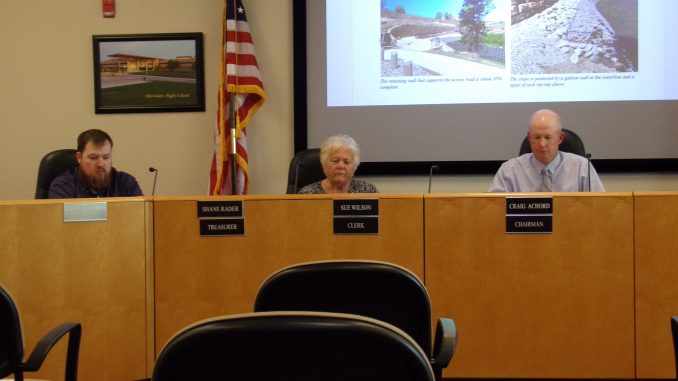 Sheridan County School District 2 will use funds from the sale of 10 paintings by William Gollings to fund travel for students next year.
That information was part of a report to trustees at the district's board meeting earlier this week on the status of the Gollings Endowment established after the sale of the paintings in 2015.
The paintings by the late western artist, and Sheridan resident, William Gollings were acquired by schools in Sheridan in the 1920s and were sold by the school district to Whitney Benefits in 2015. Total proceeds from sale of the paintings was a little over $3.2 million, of which $2 million was set aside for renovation of the school district's fine arts facilities.
The remaining funds were used to establish the Gollings Endowment.
Trustees at the time passed a resolution calling for 10 percent of the endowment interest to remain in the corpus, and 90 percent of the interest to be used to fund travel for District 2 students.
In a report to the board this week, trustees Wayne Schatz and Sue Wilson said the endowment fund at the end of May totaled just over $1.3 million.
Schatz and Wilson said trustees earlier this year approved $2,000 to cover travel expenses for students in the district's Model UN and We the People programs, but those groups were unable to travel due to the COVID-19 pandemic, and the $2,000 was returned.