At least 200 Sheridan residents, many carrying signs, marched from Sheridan County Fulmer Public Library to the county courthouse Friday night in protest over the killing of George Floyd last month.
One of the marchers, Danielle Arnoux, explained what the protest was about.
Arnoux said around a couple of hundred people expressed interest in the march on the Facebook page put together by organizers of the event.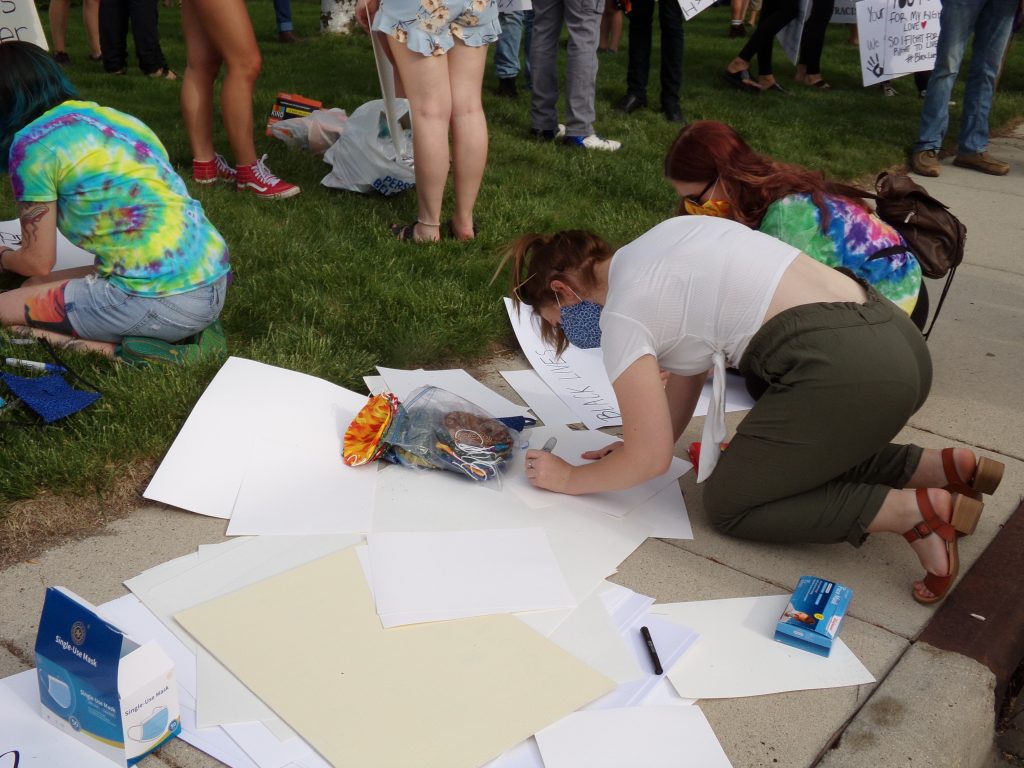 Jess Harrelson, one of the co-organizers of the march, said the intent was to show support and solidarity with people of color. She said the goal was to keep everyone safe and keep the march peaceful.
George Floyd, a 46-year-old black man, died on May 25 in Minneapolis, Minnesota, after a white police officer knelt on his neck for almost nine minutes while Floyd lay face-down in handcuffs on the street. His death has sparked protests across the country.
Charges have been filed against all four police officers involved in the incident, and all four were fired the day after. The FBI and Minnesota Bureau of Criminal Apprehension are reported to be investigating the incident.