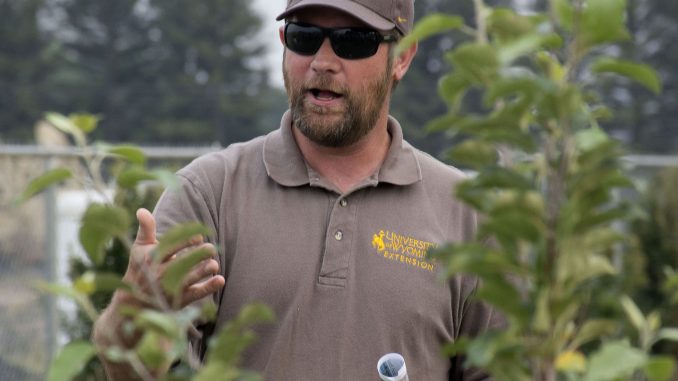 Chris Hilgert says that gardening is for everyone.
And Hilgert, who's University of Wyoming Extension master gardener state coordinator, says the Extension Service has the resources to help Wyoming gardens flourish.
Hilgert says gardening can be extensive, from seed choices and deciding where and how to plant to soils, water and weed concerns, but he suggests that people start with what they like to eat and how to grow it.
He says in Wyoming's short growing season, gardeners need to be selective and choose varieties of plants that can be harvested in 90 days or less. Gardeners can also try a variety of season extension options, like a hoop house – also known as cold-frame greenhouses or high tunnels.
Hilgert says container gardens may be a good option for small spaces. He says container gardens provide color to homes, offices and landscapes, and most herbaceous plants can be grown in containers.
Hilgert says UW Extension has some great resources, including publications, videos and programs that are designed specifically to help Wyoming gardeners.
UW Extension offers several websites for those who want more information and gardening tips.
For gardening tips, go to the master gardener website, http://www.uwyo.edu/mastergardener; the Barnyards and Backyards site, https://bit.ly/BBGardening; or search for gardening resources at https://www.wyoextension.org/publications/.
More information on raised garden beds can be found in the Barnyards and Backyards magazine article at https://bit.ly/BBRaisedBeds.
For a how-to guide to build a hoop house, visit https://bit.ly/buildhoophouse.
To learn more about container gardening, visit https://bit.ly/UWB1239.
Gardens don't have to take up horizontal space. Produce can be grown vertically, and to find out how, visit https://bit.ly/gardens-growing-up.