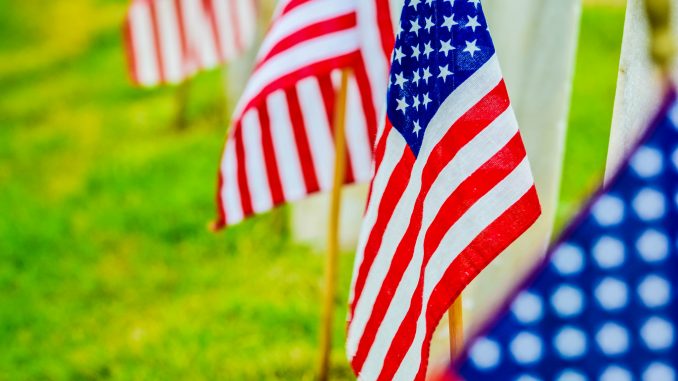 The Sheridan Veterans Council is inviting the public to continue the Memorial Day weekend tradition of placing American flags at the graves of all Veterans buried at the Sheridan Municipal Cemetery on Sunday, May 24, between 9 a.m. and 1 p.m, according to a press release from the Sheridan Veteran's Council.
Flag placement may finish before 1 p.m., depending on community participation. Flag-holding stakes will be placed at the graves by local veteran service organizations on Saturday, May 23.
The community will be able to pick up flags at the entrance on Sunday at 9 a.m. and place the flags at graves with the stakes. This will allow individuals and families to socially distance while honoring the men and women who have served the Nation.
There will not be a parade or ceremony, due to current restrictions, however, a gun salute and playing of Taps will be conducted at 11:30 a.m. on Sunday, May 24.
Those supporting the flag placement efforts at that time are asked to pause for the duration, remove hats or salute in remembrance of all of the Nation's fallen airmen, sailors, soldiers and marines.
Questions about this event should be directed to Veterans Council member Bob Young at 307-751-8217.