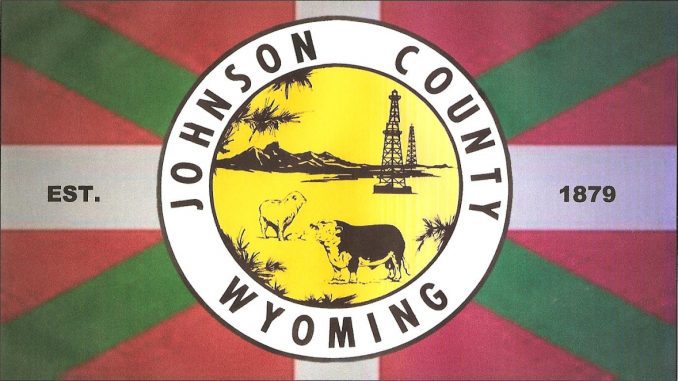 Johnson County Emergency Operations Center has issued their update for March 25th, saying the Wyoming Department of Health has ordered the temporary closure of nail salons, hair salons, barber shops, massage parlors, tattoo/body art/piercing shops, and cosmetology electrology and esthetic services effective until April 3rd unless revoked or extended.
Executive Order 2020-4 provides a 90-day grace period to those whose driver licenses and ID cards expire between March 15th and June 1st, 2020.
It also suspends non-commercial driving tests for 90 days. Commercial tests will continue; applicants can expect the possibility of additional health-screening protocols at sites.
The Buffalo Drivers' License office will allow up to 5 clients at one time.
Regional Distilleries are manufacturing hand sanitizer which they will make available for COVID-19 relief efforts.
Community members should save empty pump bottles and dispensers for this project.
The Johnson County Commissioners will hold a special meeting Thursday at 10am to vote on a resolution to close county buildings.
Johnson County Residents are advised that malicious cyber threat actors are using public interest in the novel 2019 Coronavirus to facilitate scams, distribute malware, and send phishing emails.
Avoid clicking on COVID-19 links from unreliable sources.
The Clerk of District Court's Office is closed to foot traffic but call for court proceedings, child support payment information, or passport applications.
The Emergency Operations Center Mental Health Unit has prepared an updated list of community mental health professionals. Contact the EOC for further information.
Northern Wyoming Mental Health remains open via telehealth services, but will limit face-to-face appointments through April 3rd. Those in crisis situations may still request in-house services.
All NWMH clinical staff have joined Wyoming Telehealth Network and have established HIPAA-compliant Zoom accounts.
NWMH is connecting clients with virtual recovery services such as on-line AA/NA meetings.
The Bread of Life Food Pantry will deliver food. Contact the EOC for further information.
Contact information is listed below.
To contact the Johnson County Emergency Operations Center call 307-425-6560.

For court proceedings call (307) 684-7271; for District Court Filings, file via USPS or FAX (307)684-5146; for more information on filing, call (307) 684-7271; for Child Support Payments mail via USPS or call (307) 684-7271.
Passport applications will be processed by appointment.