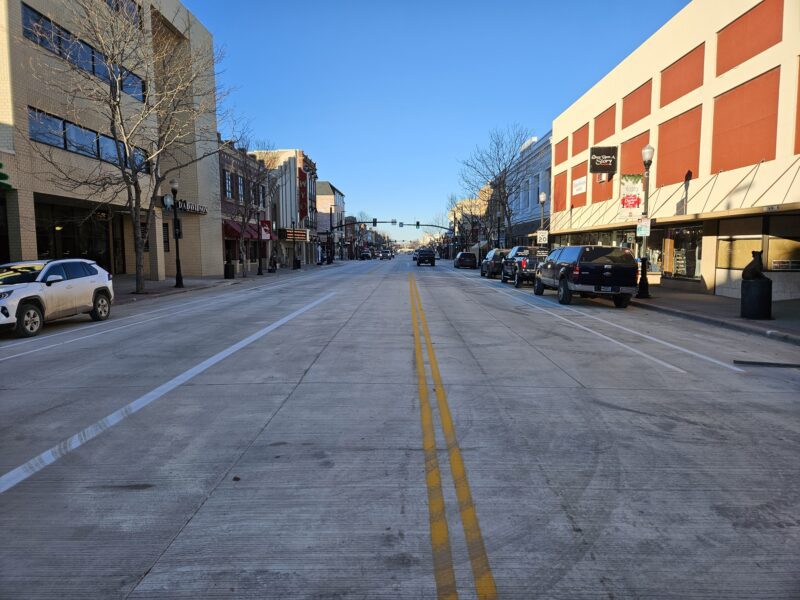 The news that Main Street in downtown Sheridan was fully open couldn't come soon enough for some businesses and it's just in time for the upcoming Holiday Season.
Just before 3pm this past Thursday (November 16th), construction crews removed the barriers and opened the last section of Main Street between Grinnell Plaza and Loucks Street, signaling the end of the first phase of the 7-block construction project, which started back in April.
Bobbie Jo Newcomb from Kid Curious Toy Store says before the construction started on their block and after it eventually started, the business had to think like a kid, a parent and even a grandparent to try to draw customers in and it worked.
"We ended up creating a back entrance and we made it like an ocean and then we put signs all around to point this way for a back entrance and it really helped the customers. We even created a parking spot for them and they were thankful, because to try to walk in front when you've got a bunch of babies, or the elderly trying to shop here, they need to be close to the store to shop."
Phase 2 of the construction project is scheduled to begin in April of next year as crews will work on the remaining 2 blocks of Main Street between Loucks Street and Coffeen Avenue.
WYDOT says it's too early to say, but it's possible that work could be finished before next year's Sheridan WYO Rodeo Parade, that way the parade route can be moved back onto Main Street which did not happen this year.
A little bit of work also needs to be done on the Main Street bridge over Little Goose Creek, where the construction project initially started.