On November 16, Ucross received word from New York, NY, That Ucross Fellow Justin Torres received the prestigious National Book Award for Fiction for his novel "Blackouts" during the 74th NBA Ceremony & Benefit Dinner in New York City Wednesday evening. The event was hosted by LeVar Burton and featured special guest Oprah Winfrey.
"Blackouts," published October 10, explores a conversation between a dying man and the young friend he educates. The book is "about storytelling — its legacies, dangers, delights, and potential for change — and a bold exploration of form, art, and love," according to Farrar, Straus and Giroux / Macmillan Publishers. "Justin Torres's 'Blackouts' uses fiction to see through the inventions of history and narrative. A marvel of creative imagination, it draws on testimony, photographs, illustrations and a range of influences as it insists that we look long and steadily at what we have inherited and what we have made — a world full of ghostly shadows and flashing moments of truth."
As an emerging writer at age 28, Torres was awarded a one-month fellowship at Ucross, the acclaimed artist residency program in northern Wyoming, in 2008. He lived and worked in the historic Depot, which was once the Burlington Northern train depot in nearby Clearmont. The building was relocated to Ucross in the 1990s to house writer studios and bedrooms.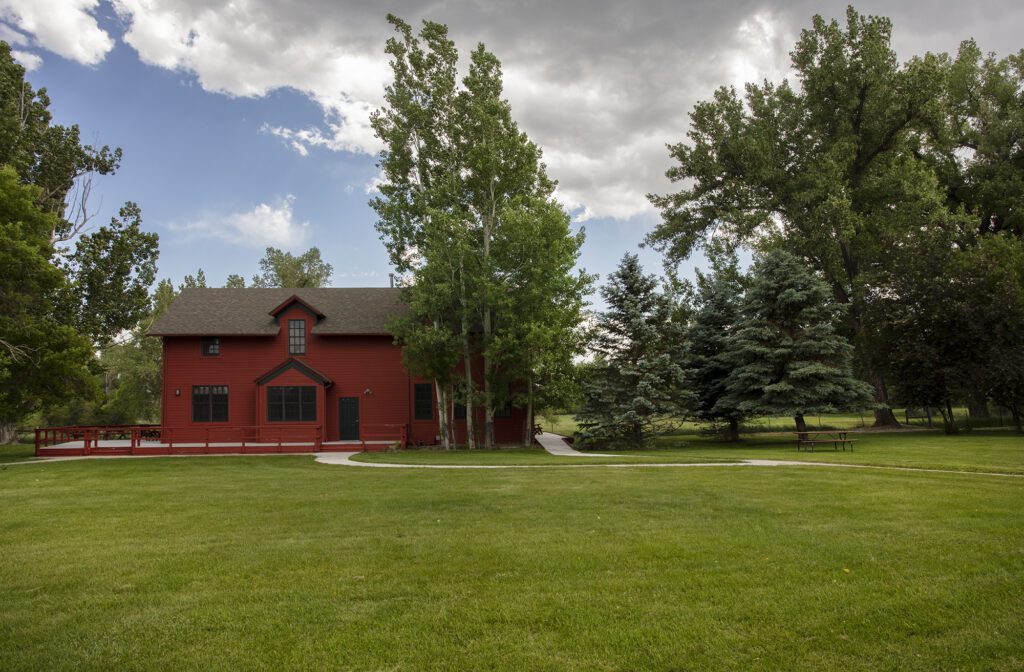 During his uninterrupted time at Ucross, Torres worked on his debut novel, "We the Animals," which was released in 2011 to wide acclaim. "We the Animals" won the VCU Cabell First Novelist Award, was translated into 15 languages and was adapted into a feature film.
"You have increased the value of my life," Torres wrote to Ucross staff after his residency.
Torres went on to be named a National Book Foundation "5 Under 35" in 2012, a Wallace Stegner Fellow at Stanford University, a fellow at the Radcliffe Institute for Advanced Study at Harvard University and a Cullman Center Fellow at the New York Public Library. His short fiction has appeared in The New Yorker, Harper's, Granta, Tin House and The Washington Post. He lives in Los Angeles and teaches at UCLA.
"Justin is a phenomenal writer. We are proud to count him among our esteemed alumni," said Ucross President and Executive Director William Belcher. "We are thrilled that his latest work, 'Blackouts,' has been recognized with the National Book Award, and we are honored that Ucross played a role in his artistic path."
Ucross counts 10 National Book Award winners among its acclaimed alumni. Learn more about the residency program, which is accepting applications for its Fall 2024 session, at ucross.org. For more information contact Ucross Director of External Relations Caitlin Addlesperger
caddlesperger@ucross.org | 307.752.7091
Photos courtesy of Ucross