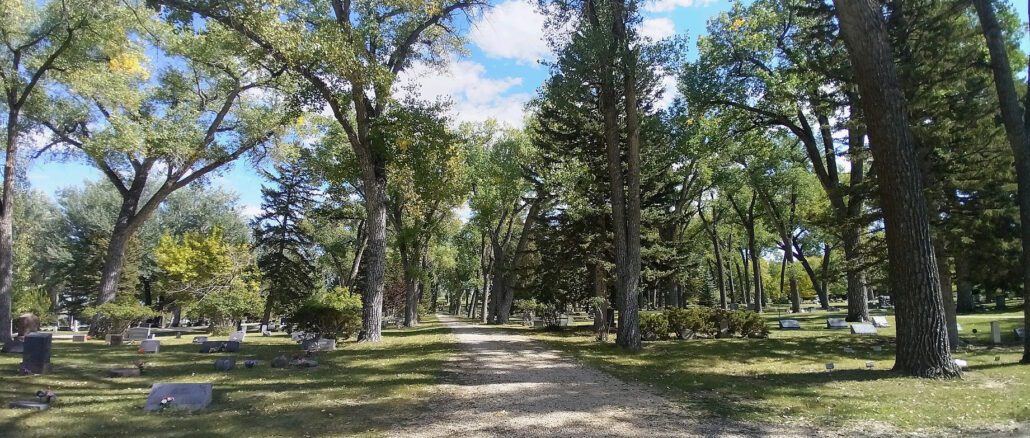 Buffalo's Willow Grove Cemetery will be closed, mostly, this Wednesday, September 20 to allow volunteers to perform maintenance and beautification on the trees to honor veterans buried there.
"Saluting Branches, Arborists United for Veteran Remembrance" is an annual national one-day event that will be happening in Buffalo again for the third year.
Shawn Sullivan, sexton at Willow Grove, gives more details on the program and those that perform the work.
According to salutingbranches.org, their mission is to "honor American service men and women by organizing volunteer tree and landscape care for the property dedicated to our veterans."
Sullivan said the cemetery will be closed for the most part during the the day Wednesday, with an exception.
Around 25 volunteers will be available for a full-day of work, with the cemetery district providing lunches and refreshments for them on their breaks.
Sullivan wrapped by saying, "the whole term 'Saluting Branches' is veteran-geared and veteran-oriented. That is the real highlight is that we're doing this for the veterans and servicemen that lay throughout our cemetery."
For more information on Saluting Branches, click on the link here: