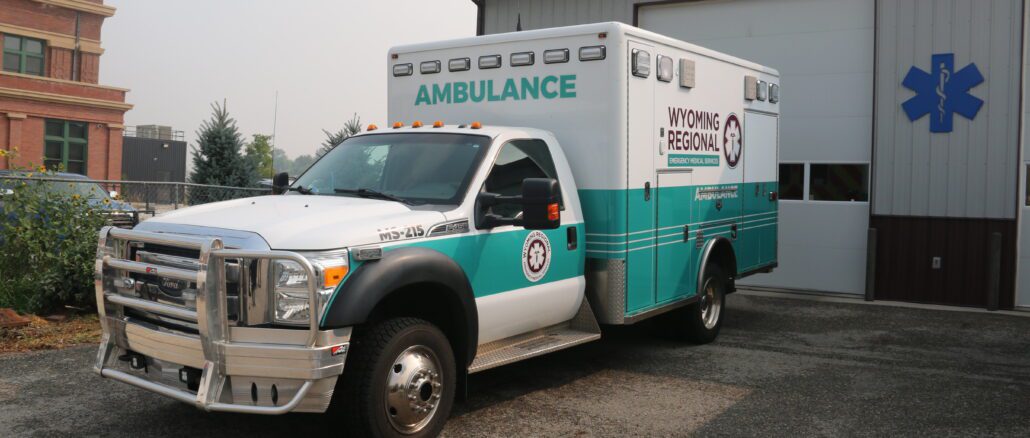 Keeping up with medical technology isn't cheap and it's becoming a challenge for ambulance services.
In part of his effort to regionalize ambulance service in some areas of Wyoming, Governor Mark Gordon says the plan will help make it easier to get some of that new equipment.
While not all ambulances may get everything they need, regionalization can allow ambulance services in one community to sometimes borrow equipment from another.
The Governor adds regionalization can not only help with equipment but also with man-power.
"We're seeing as ambulances are really struggling to not only fund the equipment, but also keep people working for them, the paramedics we all count on when we dial that 911 number and so looking at these different models it just makes a lot of sense. Certainly right here with the experiences that Sheridan had this summer and then also with the North Antelope Rochelle Mine, the tornado, just the ability to shift resources and meet the needs where they are, that's why the regionalization model makes so much sense."
Governor Gordon says it has proven difficult for independent and private ambulance services to thrive in rural populations.