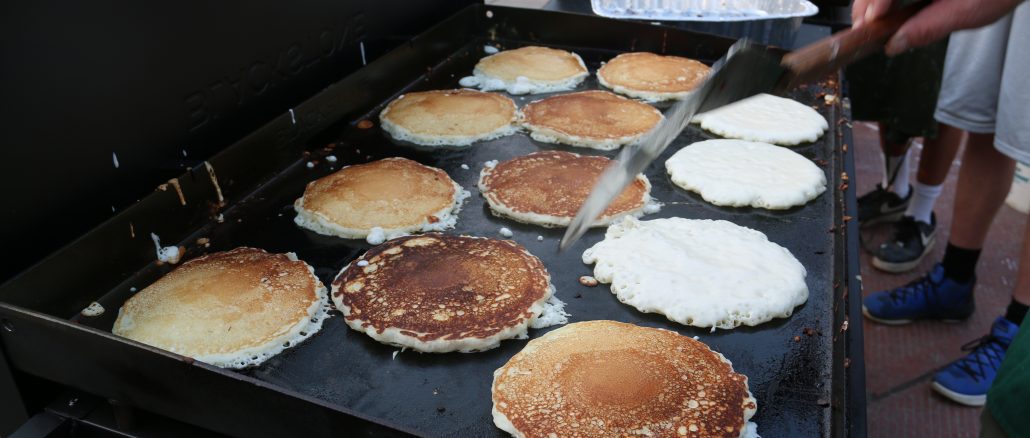 The Buffalo Kiwanis Club will be providing two pancake breakfasts again during summer events after the Buffalo City Council approved street closure requests from the organization.
The closures are for Adams Street behind the Jim Gatchell Museum from 6 a.m. until 11 a.m. on June 22 for Longmire Days; and for August 5 from 6 a.m. to 11 a.m. for the annual Johnson County Fair and Rodeo, right before the parade.
Also announced by the council were the June city council meetings on the 6 and 20 at 5 p.m.; the department head meeting June 6 at 7 a.m.; and the city/county meeting on June 20 at 7 a.m.
City offices will be closed Monday, May 29 for Memorial Day.