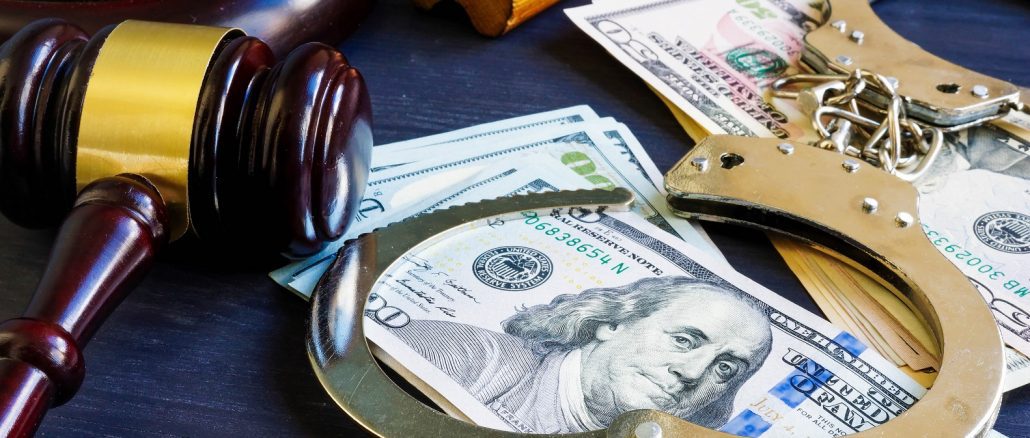 A 60-year-old Sheridan man was sentenced for felony theft Thursday in Fourth Judicial District Court in Sheridan. Sheridan Media's Ron Richter has the details.
On October 23, 2022, an officer with the Sheridan Police Department was dispatched to Sheridan Liquor on Sugarland Drive to investigate a report of theft. Store Owner Chad Franklin reported that an employee of his, Monte Johnson, had been taking money from a cash safe within the business and there were video recordings of him engaging in the criminal activity. Johnson was arrested and charged with felony theft.

Johnson, at a hearing that lasted almost three hours Thursday and included testimony from six witnesses, three for the prosecution, and three for the defense, was sentenced for the crime. District Court Judge Darci Phillips accepted the terms of the plea agreement reached with the State and sentenced Johnson to 3 to 5 years in prison, suspended in lieu of a split-sentence of one-year in jail to be followed by 6 years of supervised probation.

The only deviation from the original plea agreement that was struck earlier this year was that Judge Phillips ordered a longer probationary term, so that Johnson would be supervised while paying off the restitution amount. Johnson was ordered to pay $325 in various court costs, $750 in court appointed attorney fees, and $15,190.69 in restitution. Johnson was given credit for two-days of time served and was remanded to the custody of the Sheridan County Detention Center where he will serve his 363 day sentence.